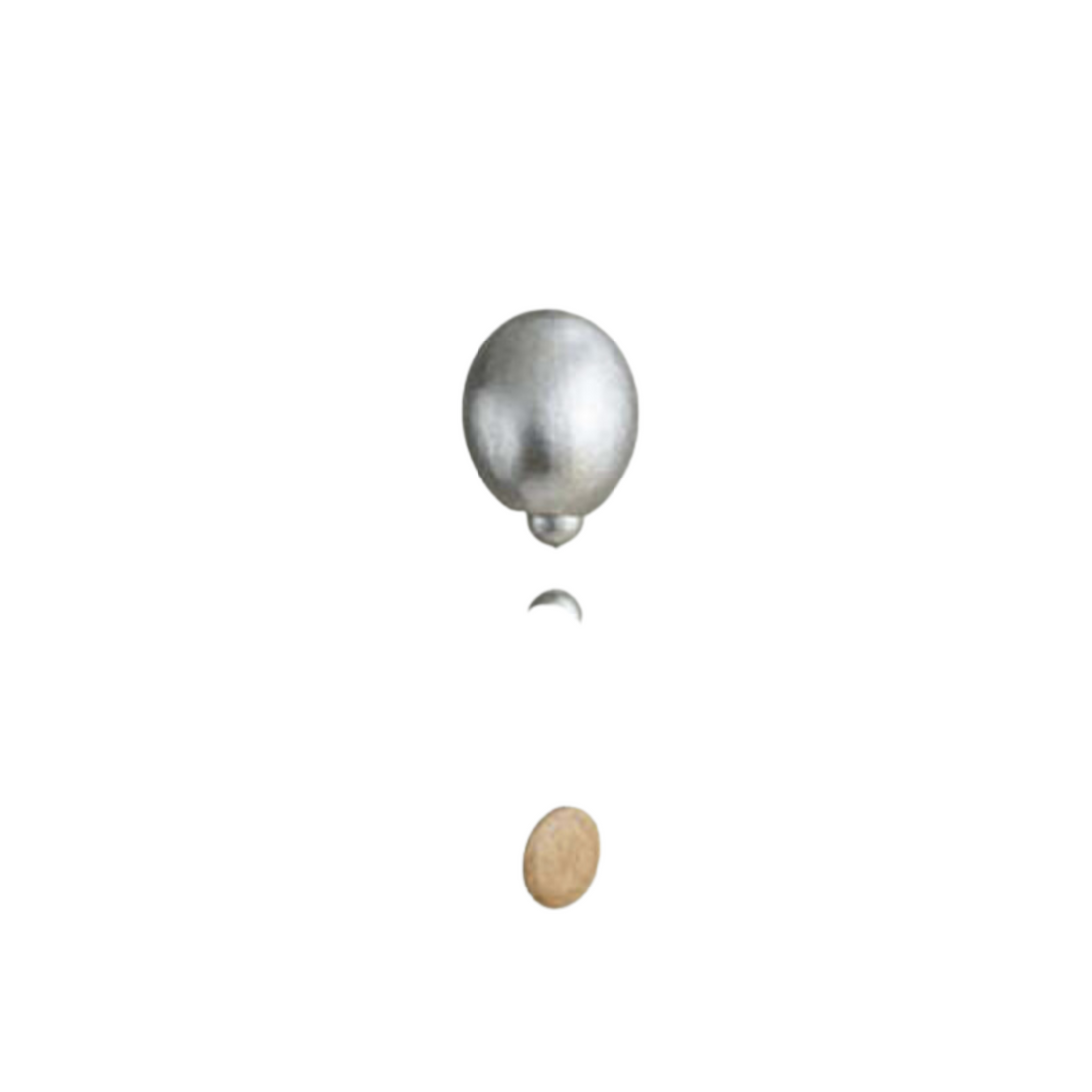 Substantial Cast aluminum bells feature a pair of metal spheres as clappers, and strung on a wire cord. This tall, cone-shaped bell is sand-cast in aluminum and given a nickel finish, then outfitted with a pair of hollow metal spheres and a dome-shaped, polished oak sail on its center cord. Choose from the nickel or antique brass finishes.
Dimensions: 5 1/4" l x 4 3/4" w x 33 1/2" h

Aluminum
This product is made by hand with love and vary slightly in shape, color and size. No specific style is guaranteed when you order.
We use various ground and air shipping services. Your shipping total will be calculated at checkout based on weight and destination.
Most handmade items are exempt from our exchange policy. Please contact us for details or with questions.