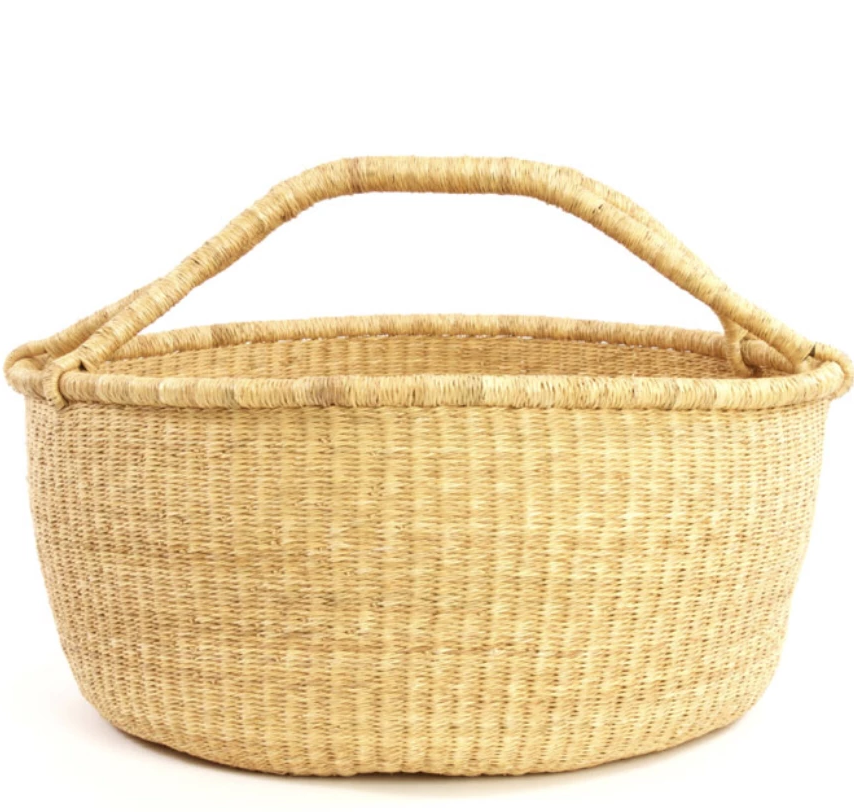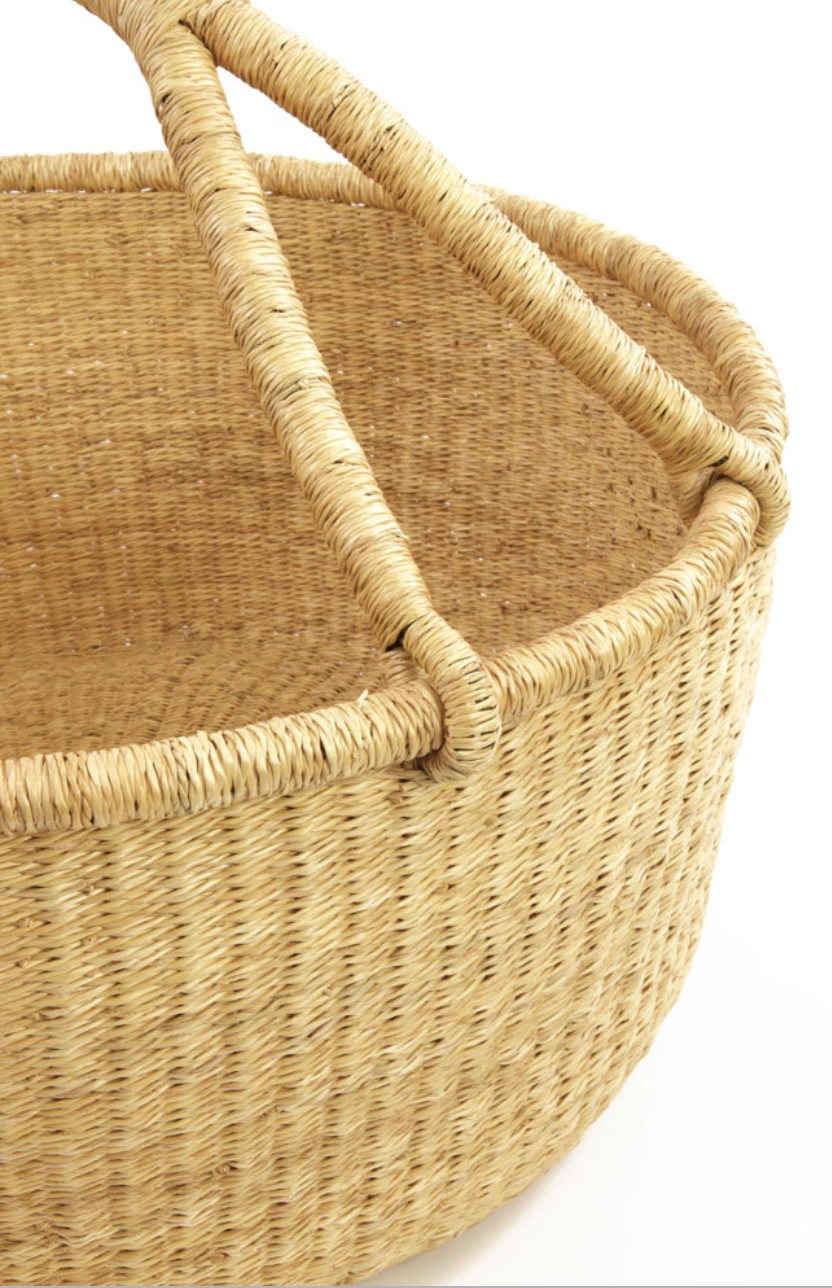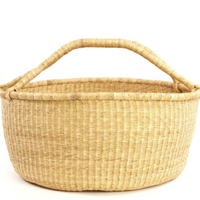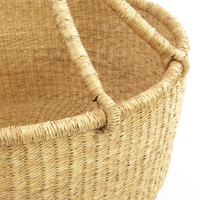 Natural Bolga Basket W/ Leather
Our Oversized Natural Bolga Basket is a classic piece every home should have!

Artisans in the Bolgatanga region of Ghana weave this beautiful oversize basket from natural strands of thick, tough elephant grass. Measuring 24" in diameter, this amply sized basket makes a statement wherever it is displayed.
Size: 24" D x 16" T
Materials: Elephant Grass
Please note: This basket's grass handle is beautiful and all-natural, but without leather binding, the handle cannot withstand carrying heavy weight. We recommend this basket be used for decorative purposes only.
This product is made by hand with love and vary slightly in shape, color and size. No specific style is guaranteed when you order.
We use various ground and air shipping services. Your shipping total will be calculated at checkout based on weight and destination.
Most handmade items are exempt from our exchange policy. Please contact us for details or with questions.