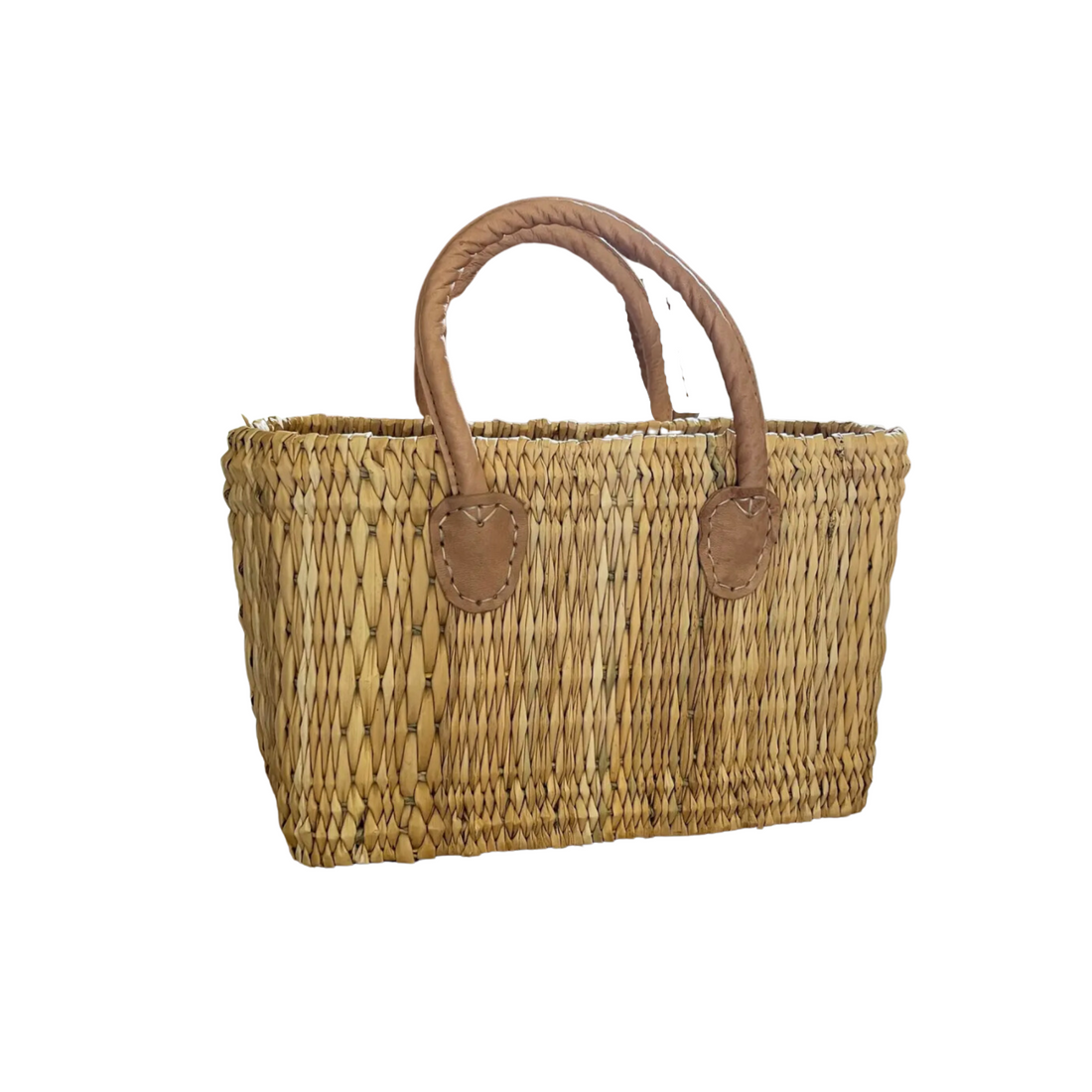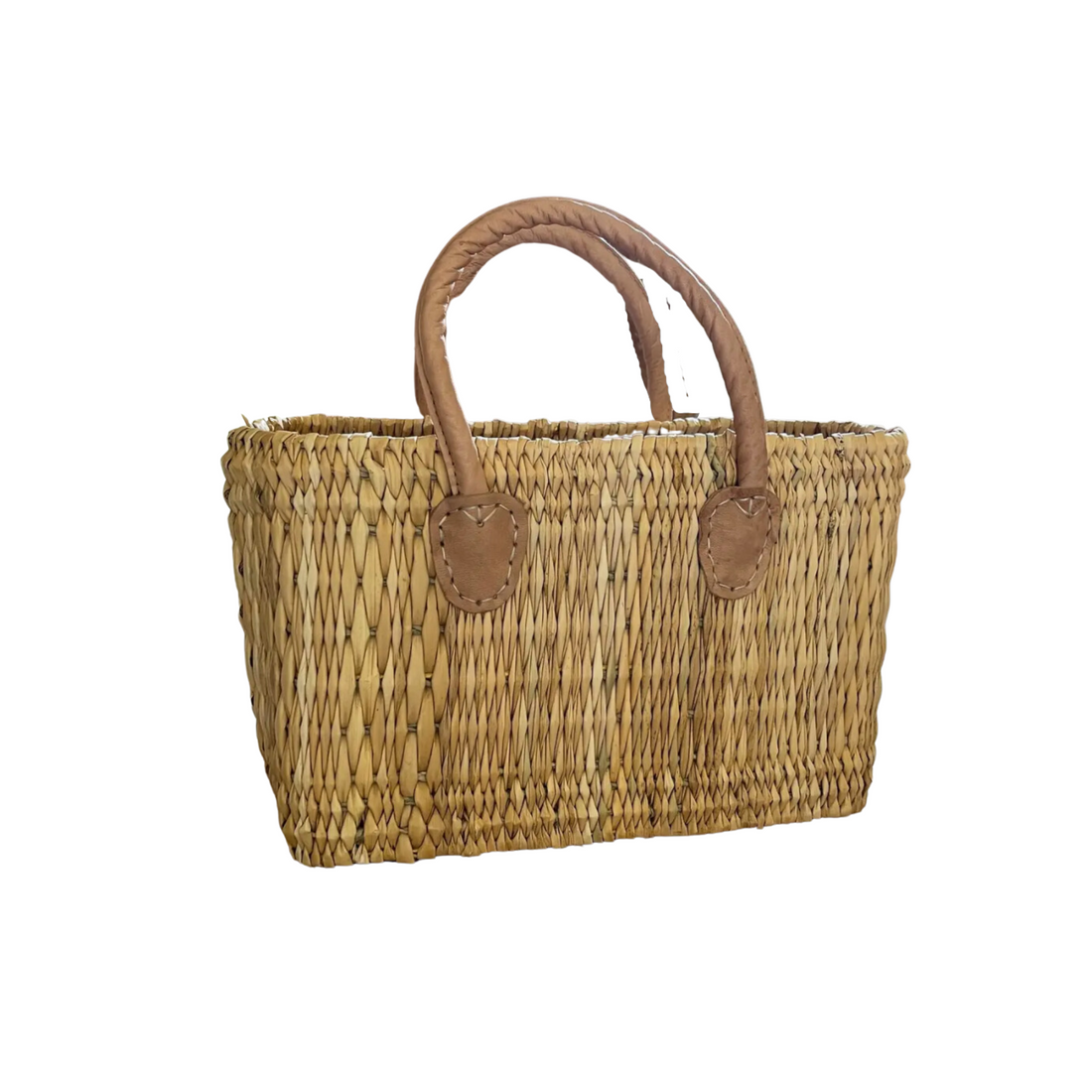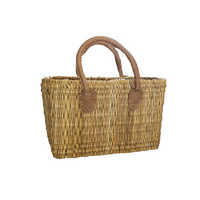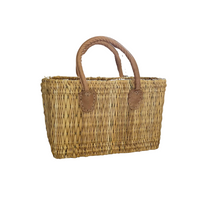 This is a SWEET little tote! Small enough to use as a little summer purse and great for gift baskets, it is woven from water reed, and has short leather handles. Size averages 9" high x 12" end to end.
This product is made by hand with love and vary slightly in shape, color and size. No specific style is guaranteed when you order.
We use various ground and air shipping services. Your shipping total will be calculated at checkout based on weight and destination.
Most handmade items are exempt from our exchange policy. Please contact us for details or with questions.