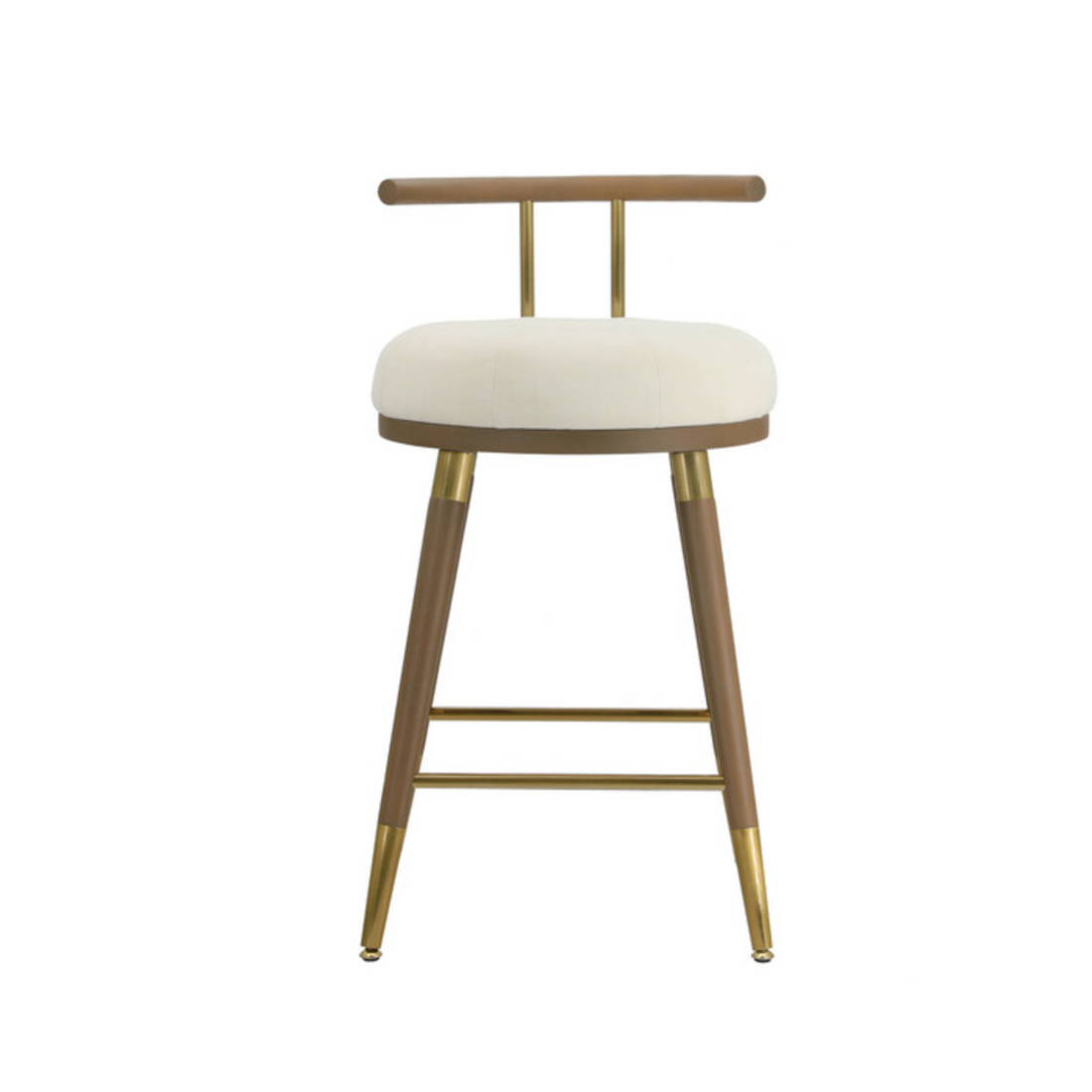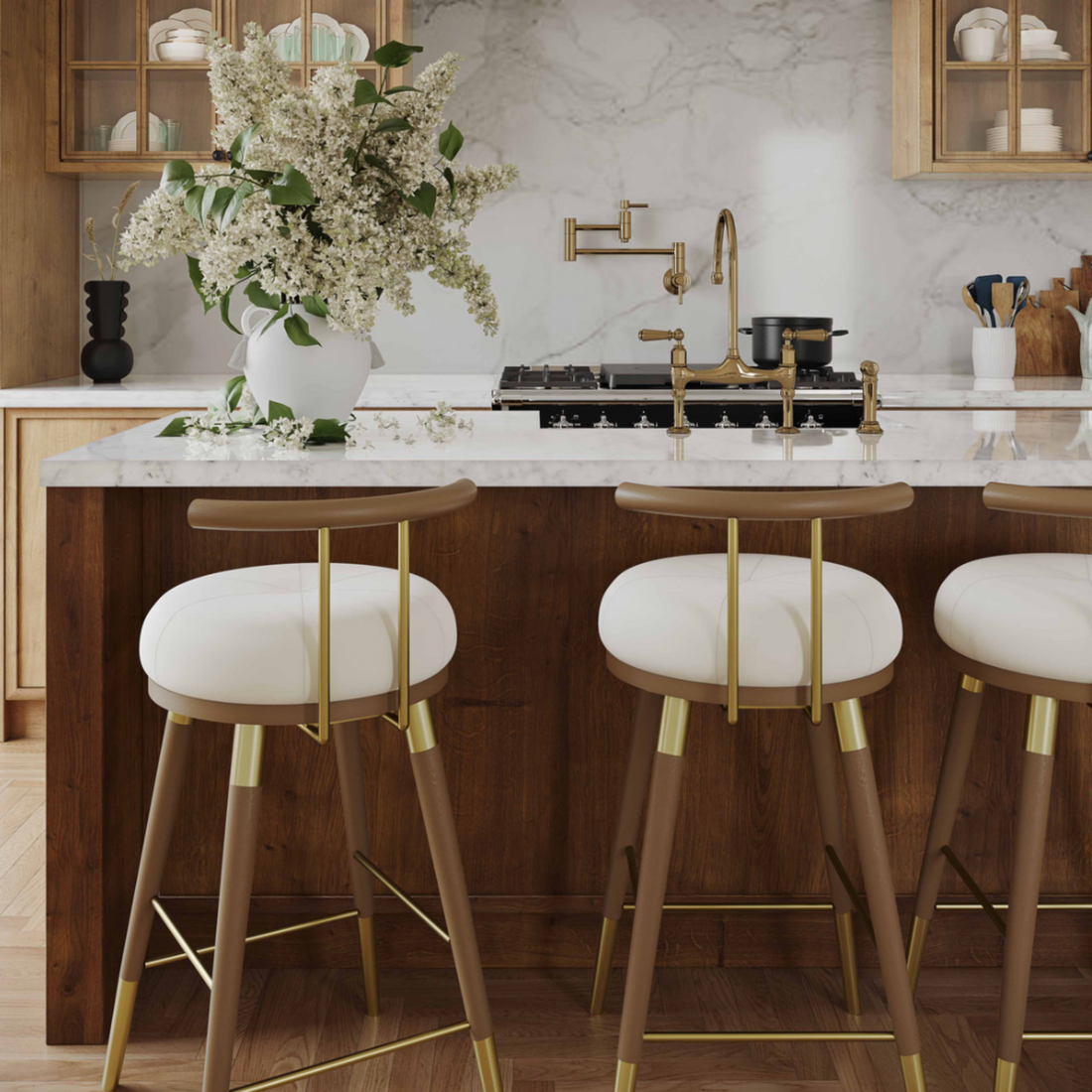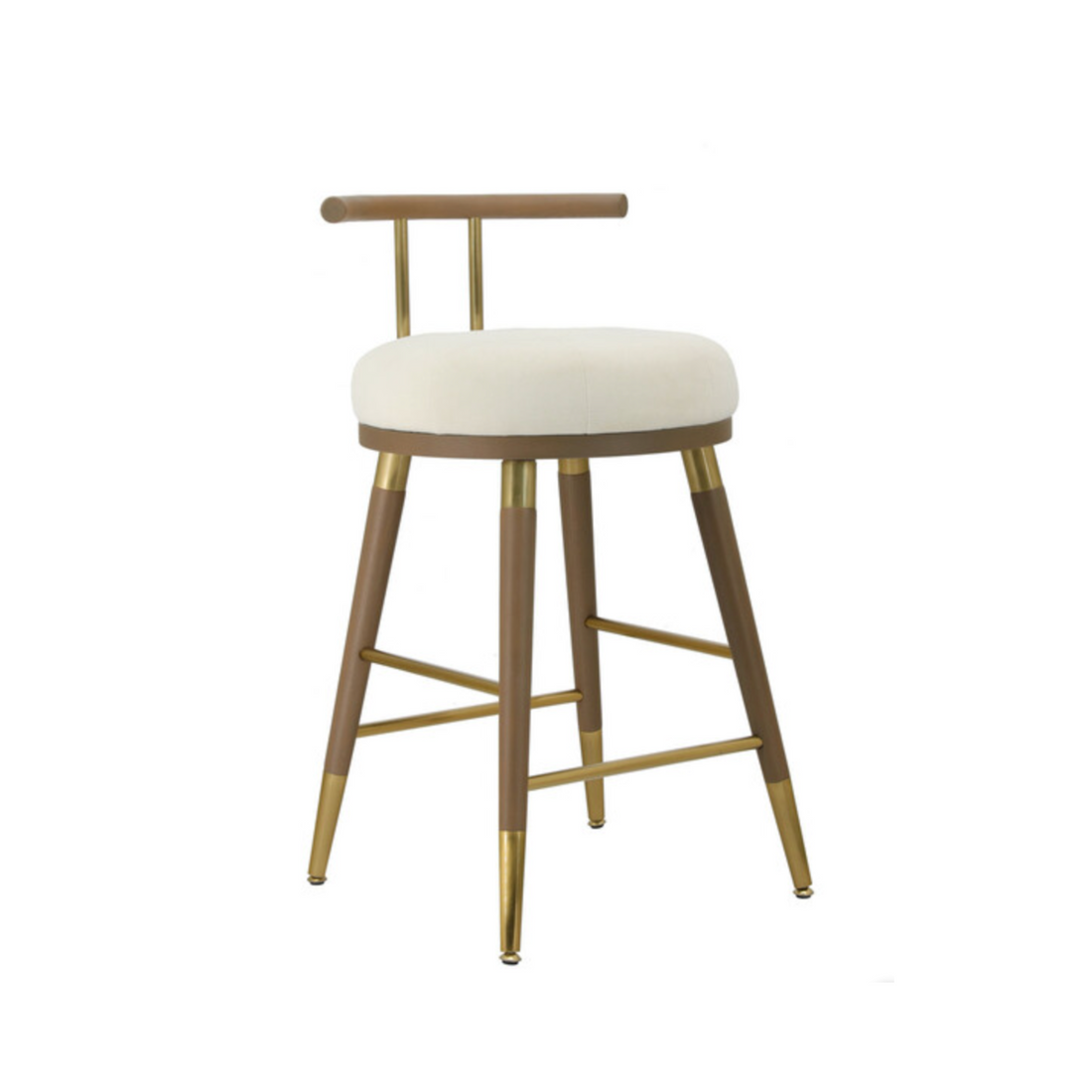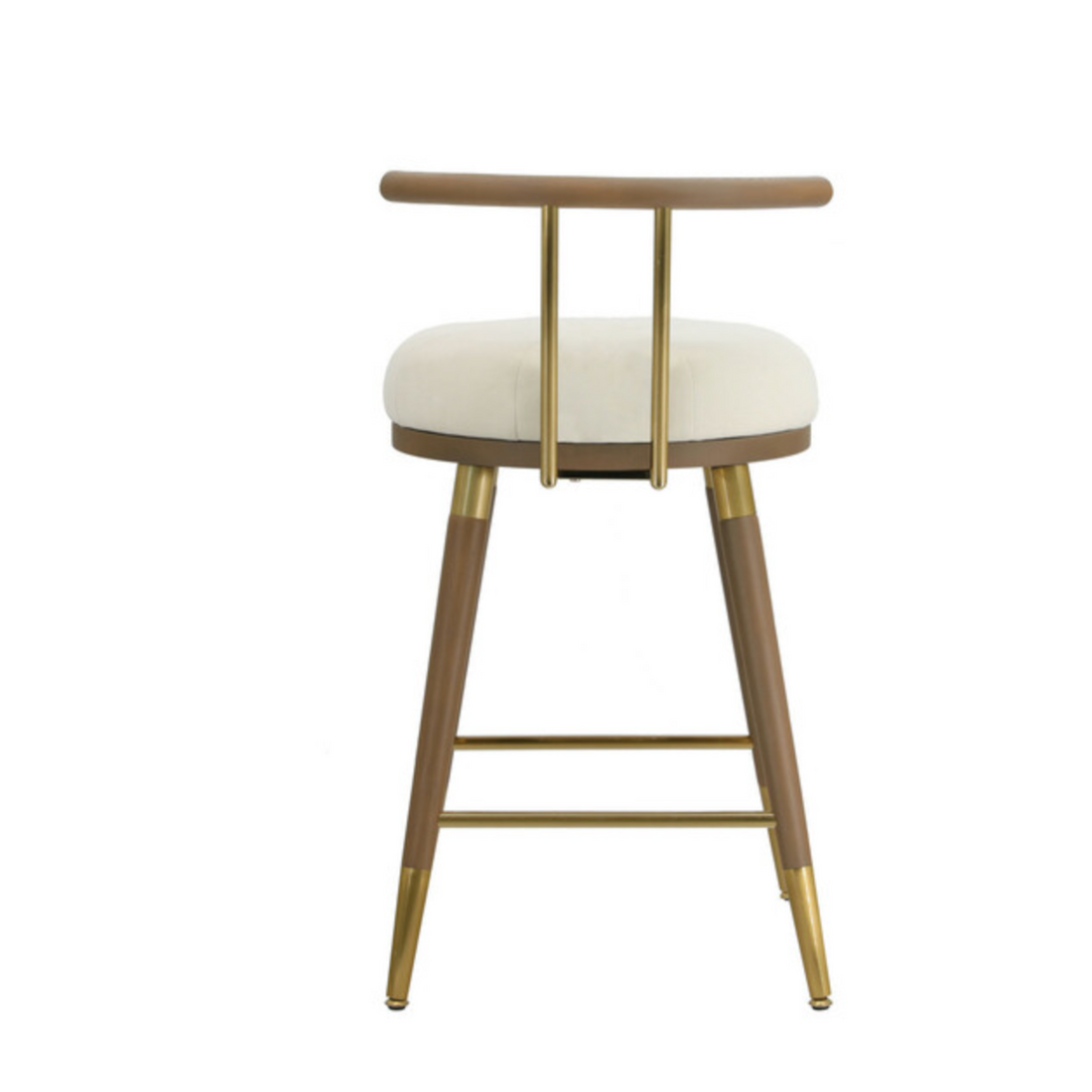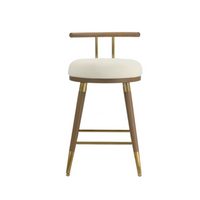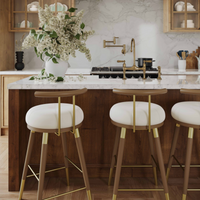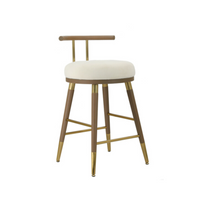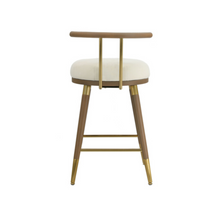 Transform your leisure area or kitchen with the sleek, elegant JettiesCREAM Vegan Leather Stool! Featuring a durable ash wood and gold iron-accented base and backrest, this stool is sure to impress. You'll love the plush cream velvet seat - it's perfect to relax in while you sip your favorite drinks or savor your favorite meals.
Counter:
Overall Dimensions: 17.3"W x 18.1"D x 31.5"H
Seat Dimensions: 17.3"W x 16.8"D x 25.6"H
Leg Height: 20.9"
Bar:
Overall Dimensions: 17.3"W x 18.1"D x 35.5"H
Seat Dimensions: 17.3"W x 16.8"D x 29.4"H
Leg Height: 24.7"

Available in bar height or counter height
Made of ash wood with iron accents and a vegan leather seat
Perfect for a minimalist and neutral style
Footrest height: 9.4"

Our furnishings are made by our worldwide manufacturers for Baran Home and our industry.
Our furnishings are final sale once order is placed and not available for exchange policy.
UPHOLSTERY CARE: To prevent overall soiling, frequent vacuuming or light brushing is recommended. Cushions and pillows should be turned as you see fit. Down filled cushions should be brushed rather than vacuumed. Spot clean using a mild, water free solvent or dry cleaning the product. Only a professional cleaner should undertake a complete overall cleaning. The use of steam or water based cleaners may cause excessive shriking or staining. WOOD OR ACRYLIC CARE: Blot up spills immediately. Use coasters on table tops under beverages. Use trivots or mats under hot dishes or cookware. Clean with warm water and dry surface immediately after cleaning. Do not use cleaners that contain acid such as bathroom cleaners, grout cleaners, and tile cleaners. Do not use abrasive cleaners in either dry or liquid forms. Use a cleaner and polish formulated for acrylic surfaces.
Please see individual item listing for specific cleaning details.
'Ready to Ship' products are currently in stock with our suppliers and the estimated delivery time frame is 4-6 weeks.
Shipping times are not guaranteed and transit times vary. If you are needing your piece quickly please reach out to us for shipping eta prior to purchasing.
This oversize item require freight shipping. Lead times vary based on carrier and may ship direct from the manufacturer warehouse.
This listing does not determine item is in stock as our stock and inventory changes and sells quickly.
All our freight furnishing orders are processed within 72 hours- shipping times are on top of the processing time.
Please note you will receive an email confirming your order and a follow up with your availability update if not in stock.