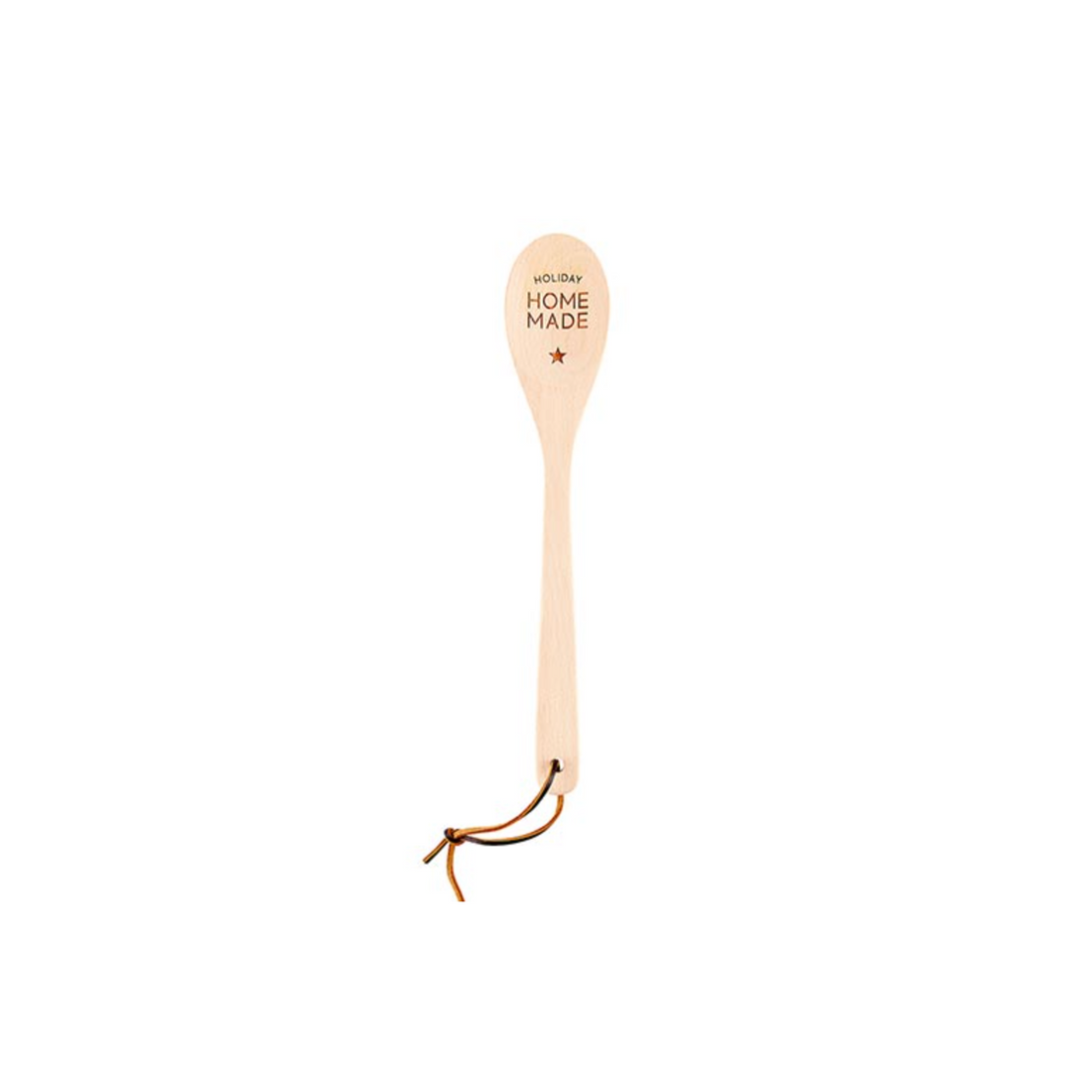 Mix up delicious holiday treats with our wooden baking spoons! Each spoon has a unique holiday phrase that will bring any baker sweet cheer! Tie a spoon to your holiday cookie tin and create the perfect gift! Spoons come in a cloth storage bag for safekeeping throughout the rest of the year!
Material: Beech Wood
Size: 12.5"L x 2.26" W
Care Instructions: Hand Wash Only
This product is made by hand with love and vary slightly in shape, color and size. No specific style is guaranteed when you order.
We use various ground and air shipping services. Your shipping total will be calculated at checkout based on weight and destination.
Most handmade items are exempt from our exchange policy. Please contact us for details or with questions.