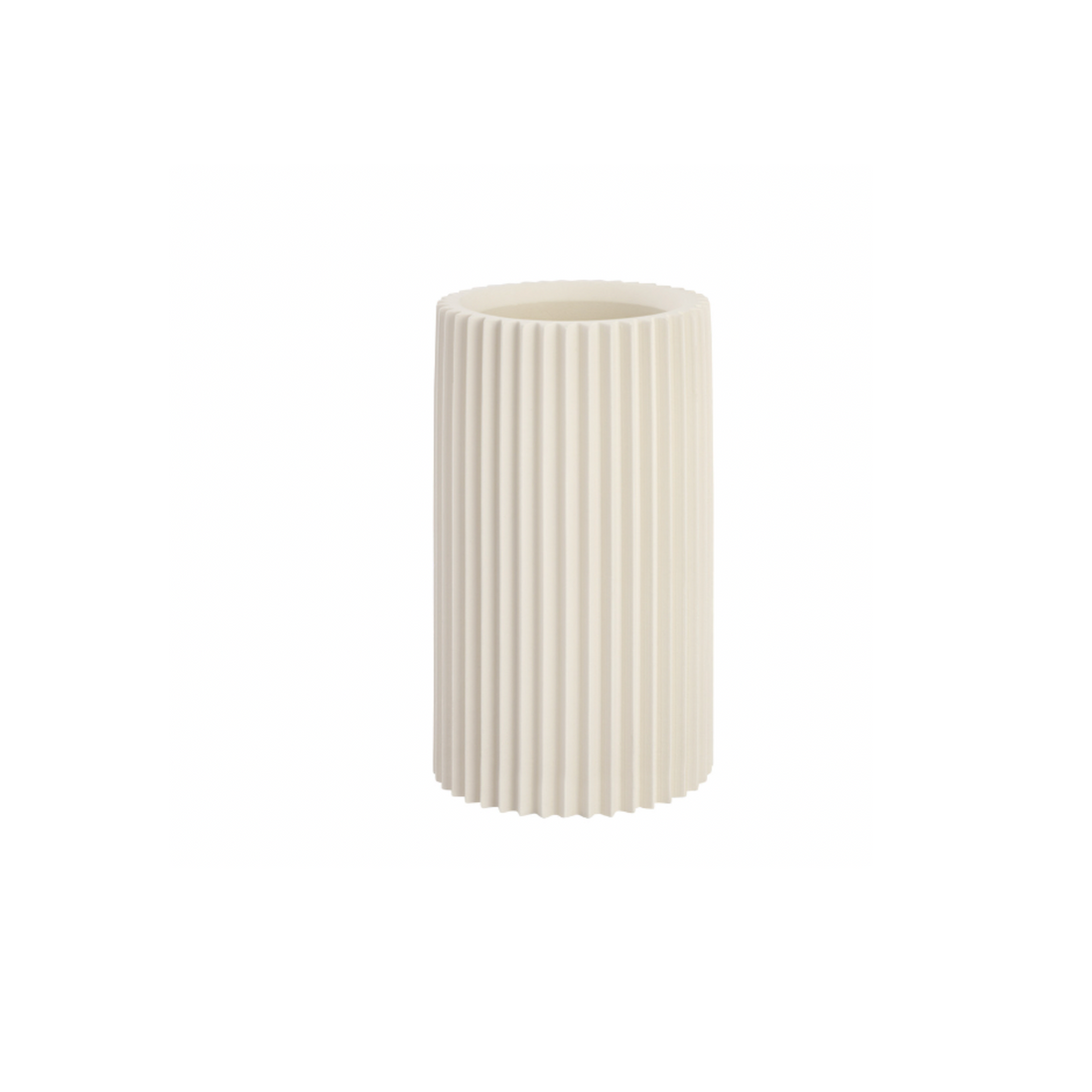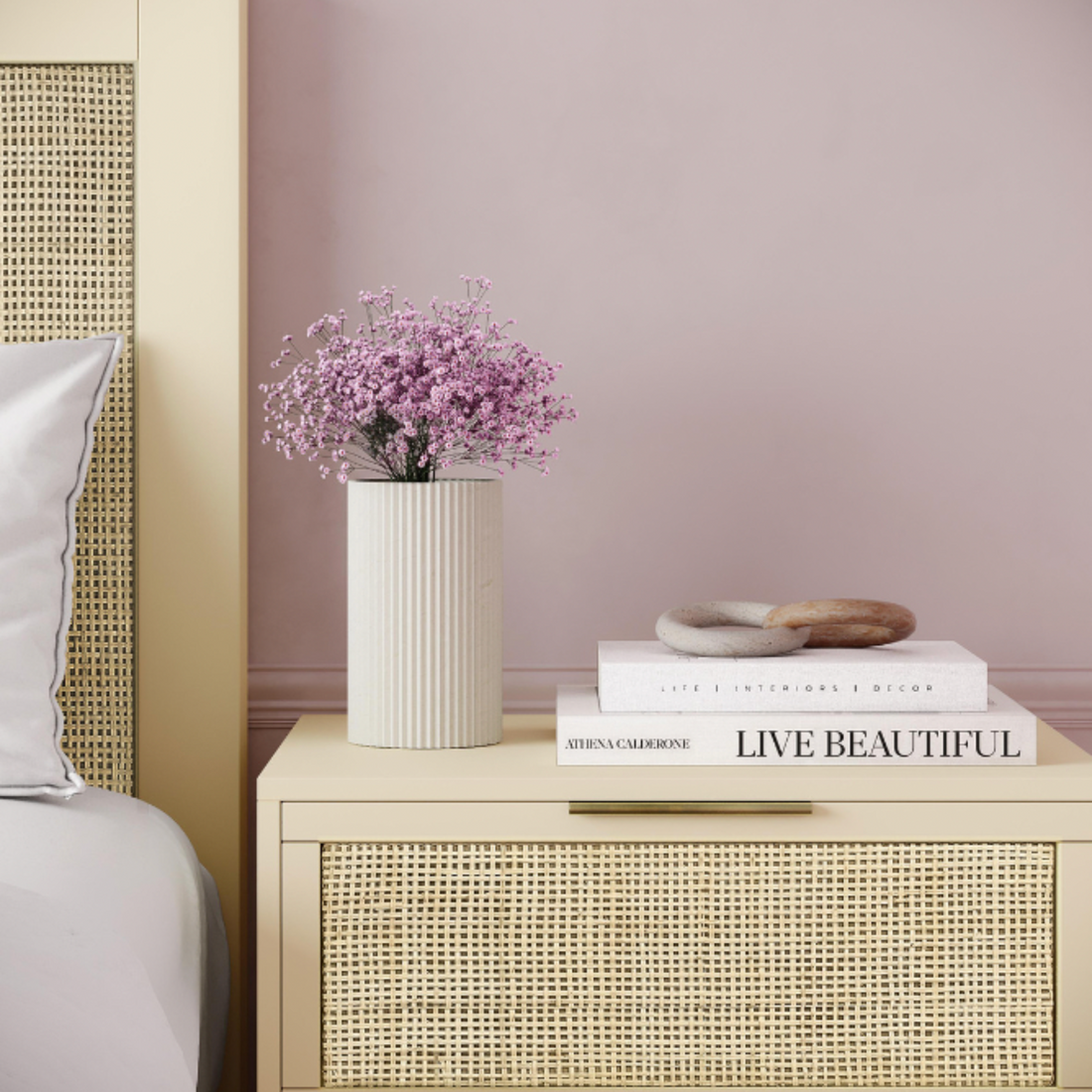 Minimalistic and classic, you can't go wrong with this vase. Sculpted from concrete, this vase can be used to hold fresh flowers or simply as an accent piece. Its intricate grooves and sophisticated shape will complement any surface!

Due to the handcrafted nature of this item, expect slight variation in the appearance of each unique piece, and product may not be 100% watertight. 
This product is made by hand with love and vary slightly in shape, color and size. No specific style is guaranteed when you order.
We use various ground and air shipping services. Your shipping total will be calculated at checkout based on weight and destination.
Most handmade items are exempt from our exchange policy. Please contact us for details or with questions.