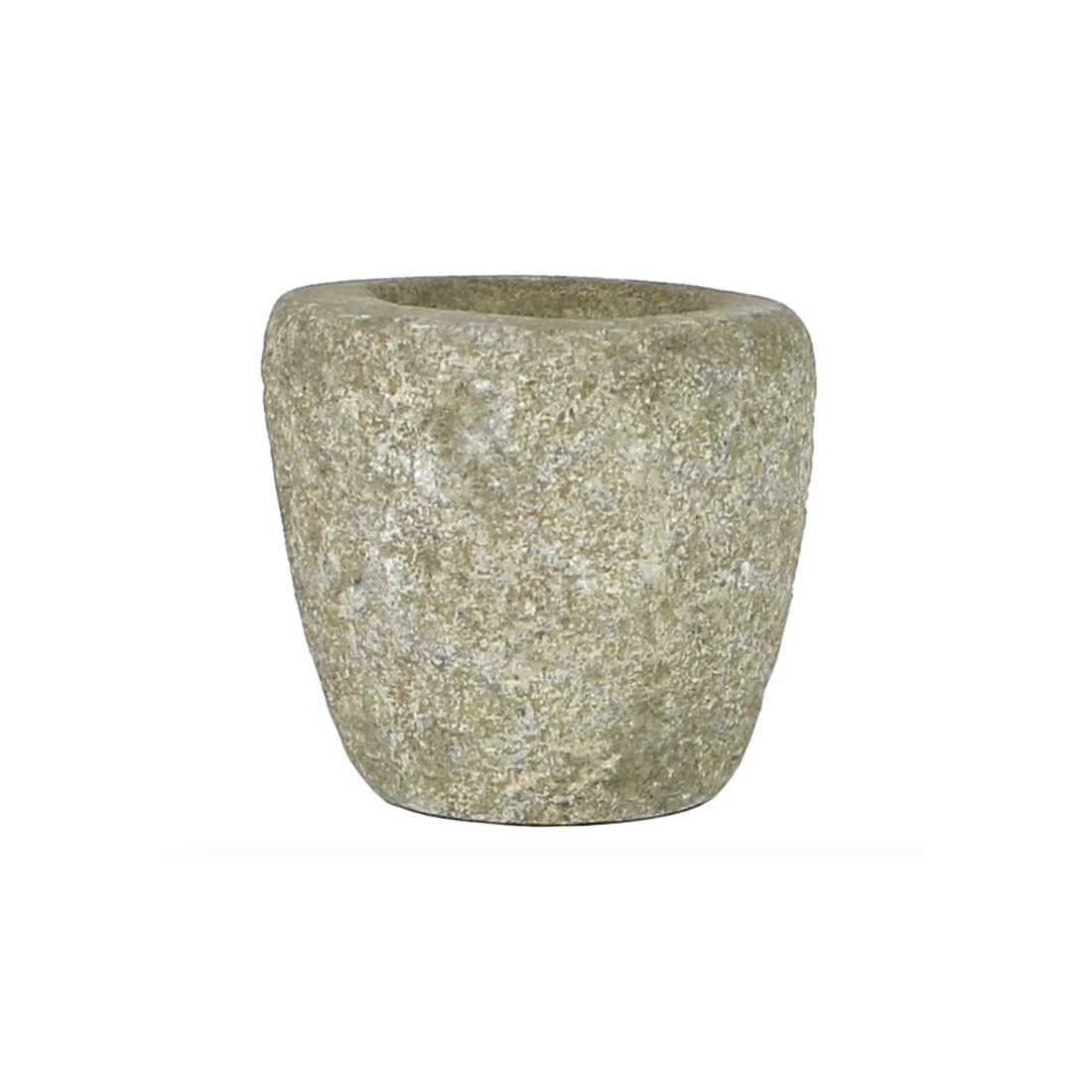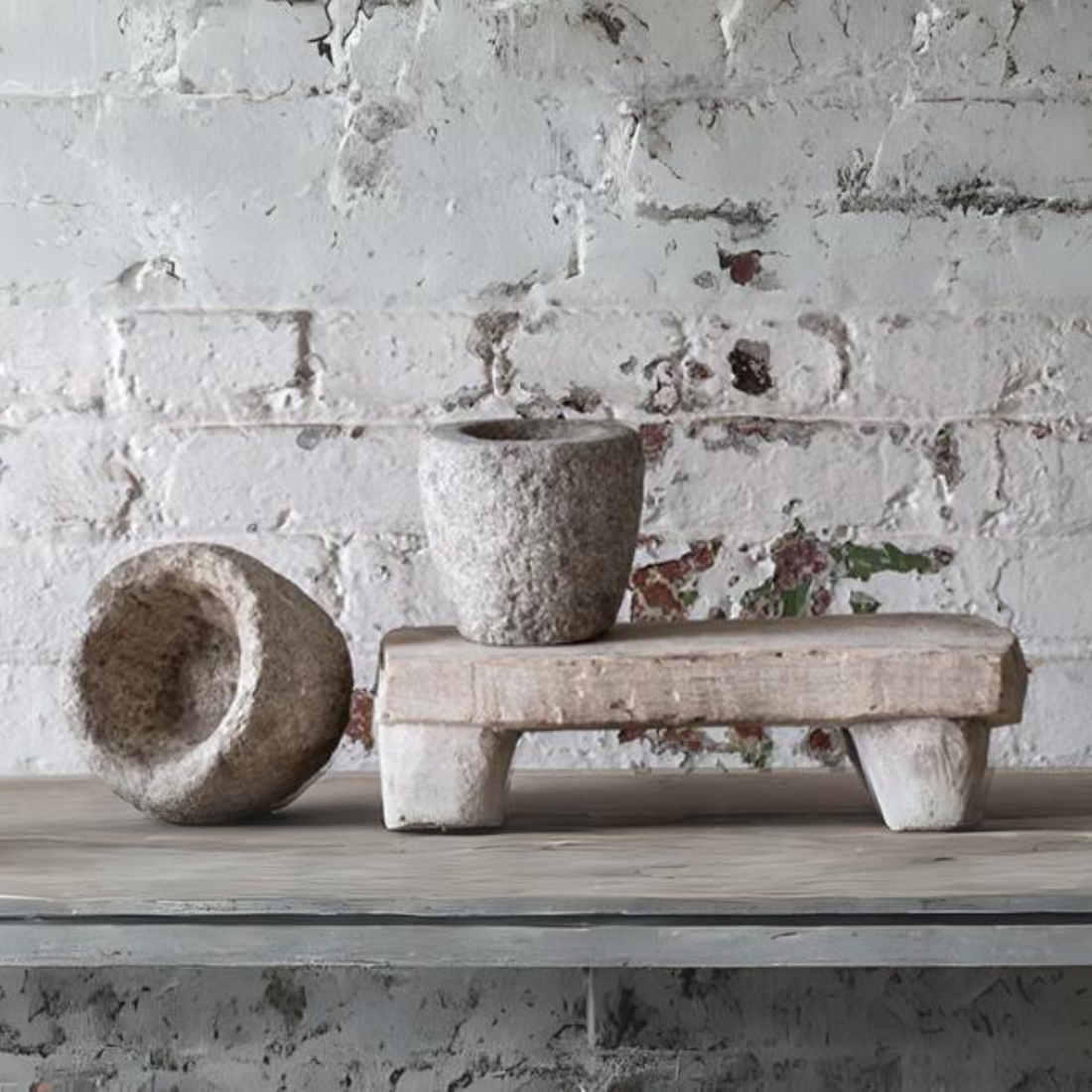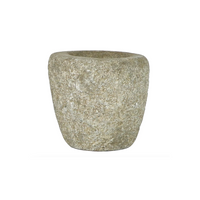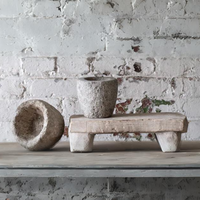 Our rustic stone bowls are the perfect addition to a patio or interior room, depending on your taste. Hand carved with a naturally aged patina, each one is unique. Great as indoor accessories or outdoor planters.Condition, size & color vary.
Approx. 5'' dia x 4''

Handmade and each one is different in color and shape.
This product is made by hand with love and vary slightly in shape, color and size. No specific style is guaranteed when you order.
We use various ground and air shipping services. Your shipping total will be calculated at checkout based on weight and destination.
Most handmade items are exempt from our exchange policy. Please contact us for details or with questions.