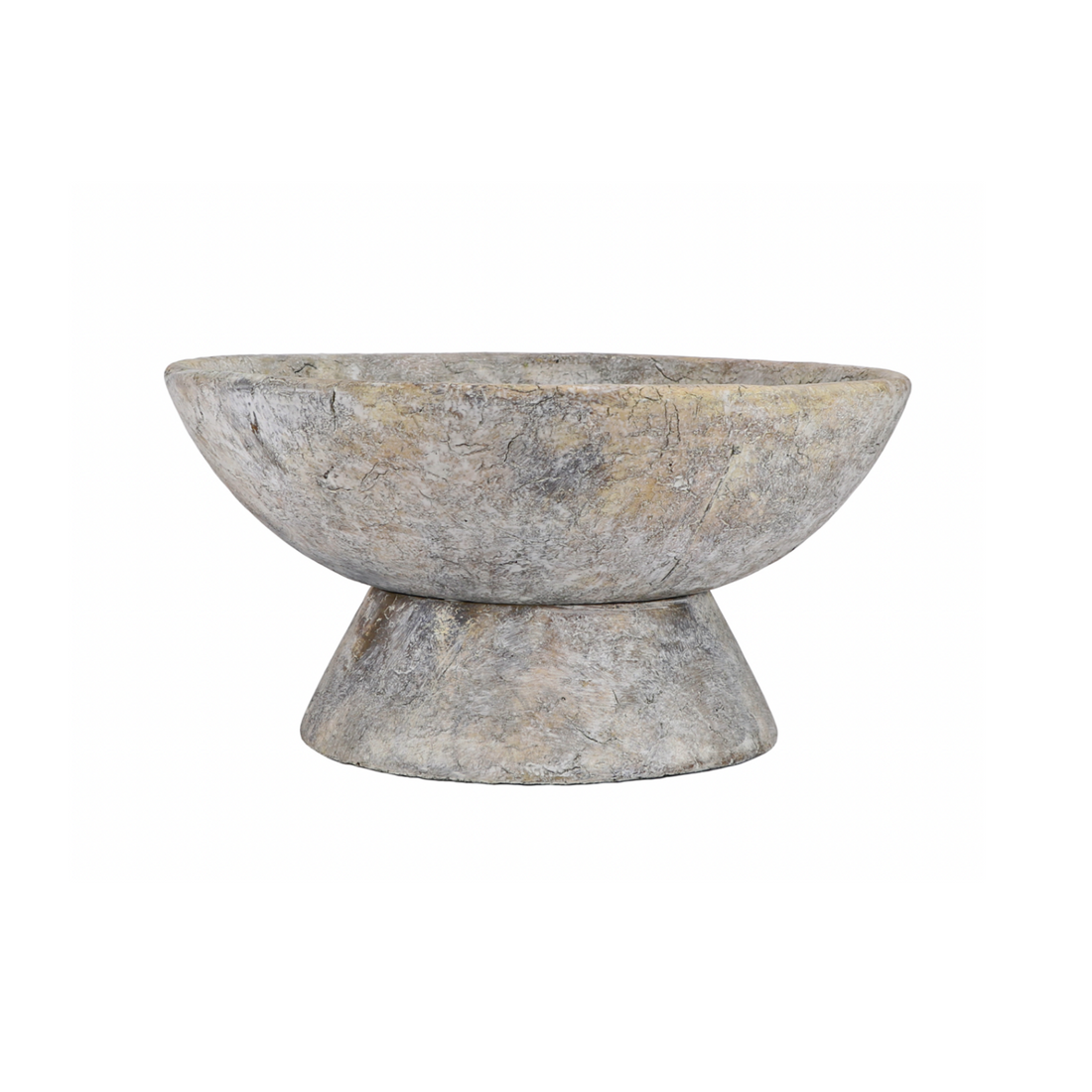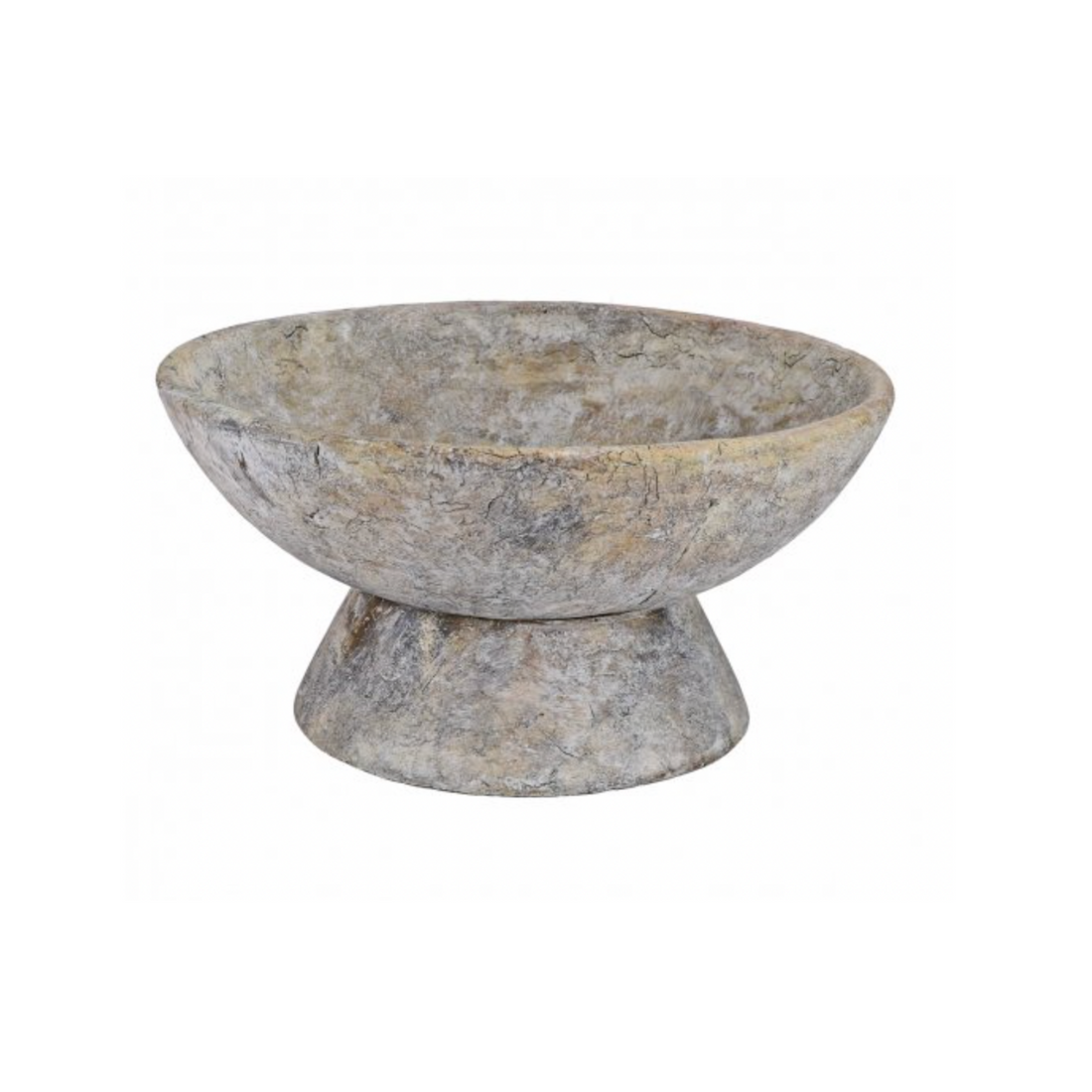 A gorgeous accent whether placed indoors or out, the Andi Planter offers a shallow basin that sits low to the ground. This is perfect for showcasing perennials or a collection of potted plants with seasonal gourds. We also love to use it on the table top for fruit or moss.

Dimensions: 17 1/2"D x 9 1/2"H
Handmade item and each has imperfections that make it unique. These cracks and chips in the piece show its aged beauty and not a defect.
This product is made by hand with love and vary slightly in shape, color and size. No specific style is guaranteed when you order.
We use various ground and air shipping services. Your shipping total will be calculated at checkout based on weight and destination.
Most handmade items are exempt from our exchange policy. Please contact us for details or with questions.