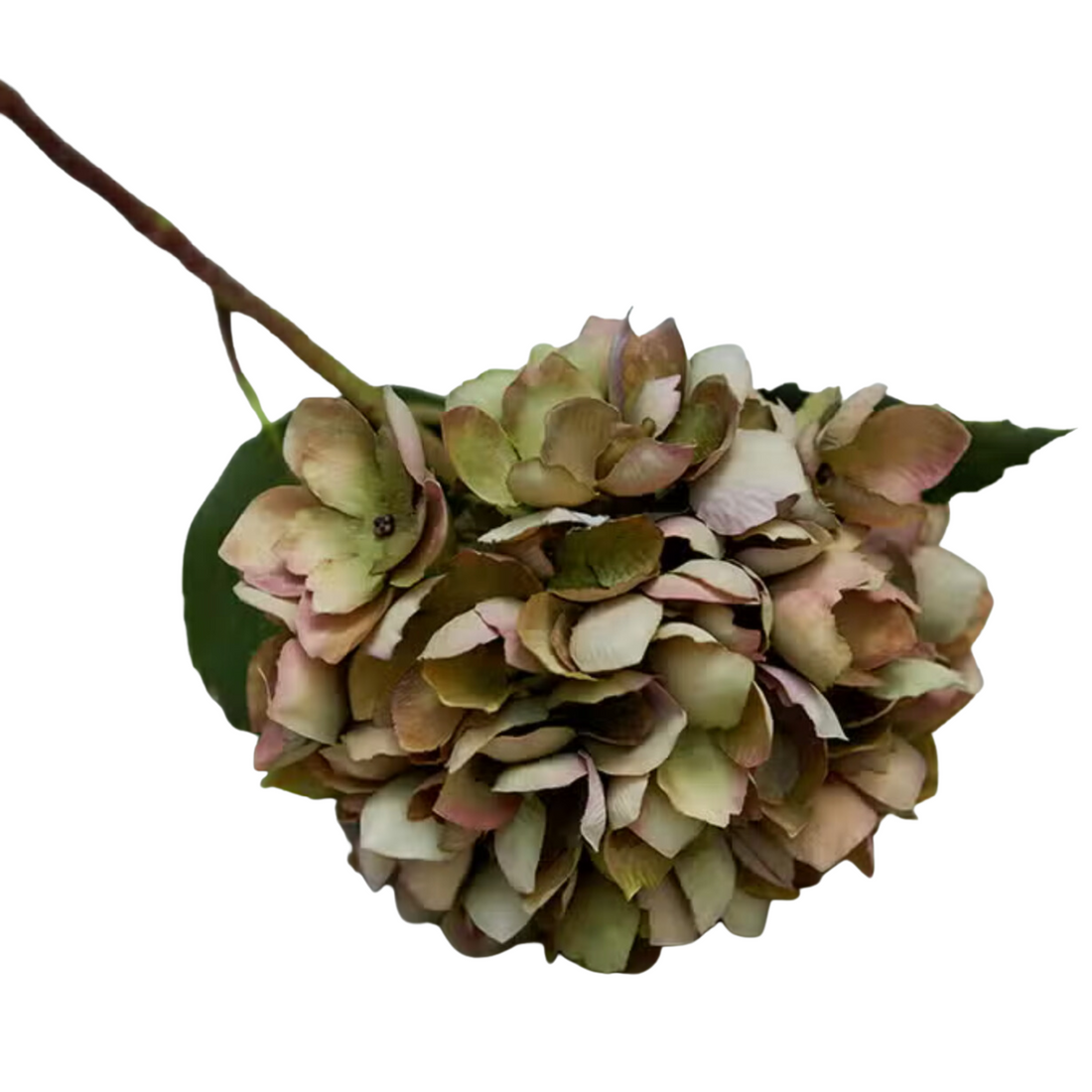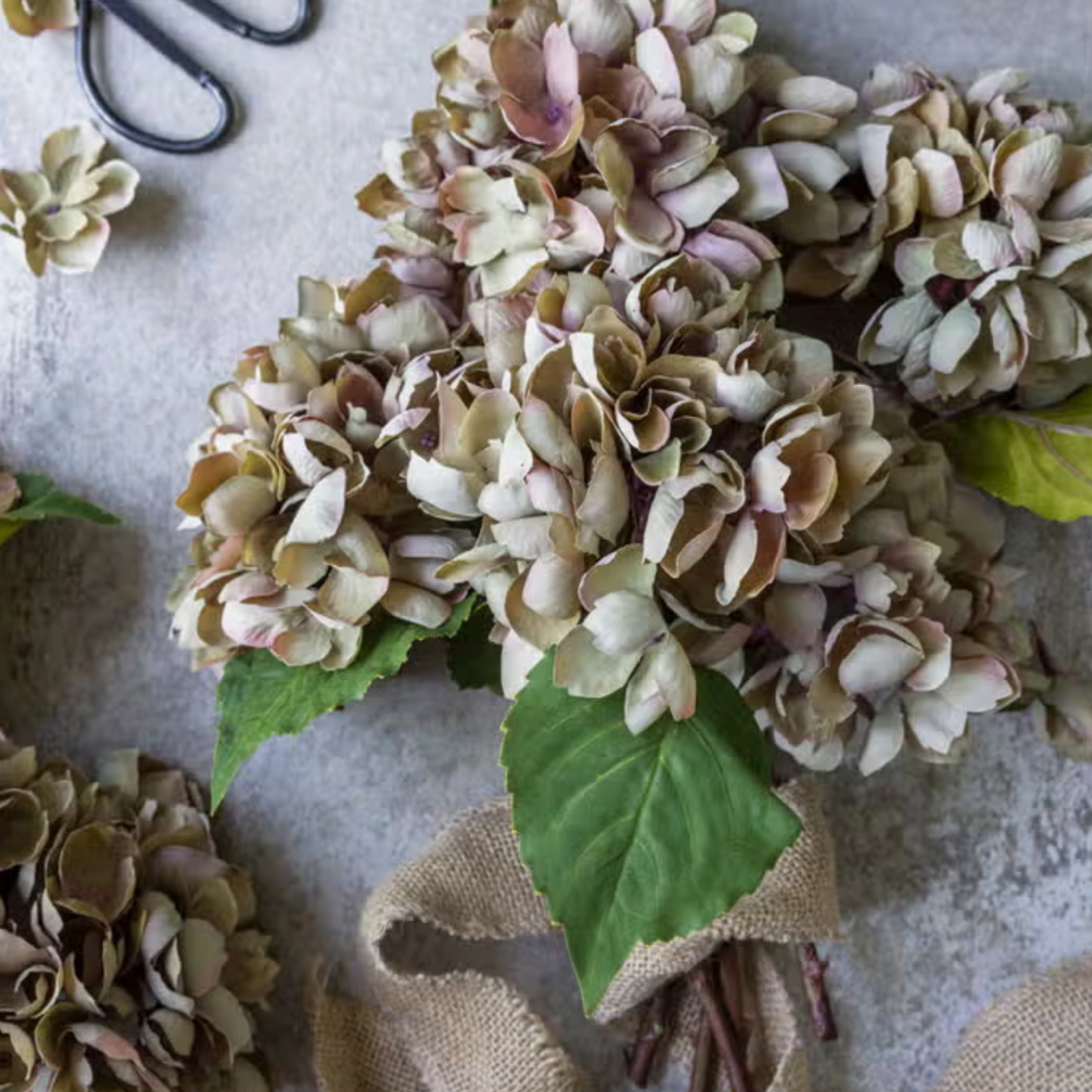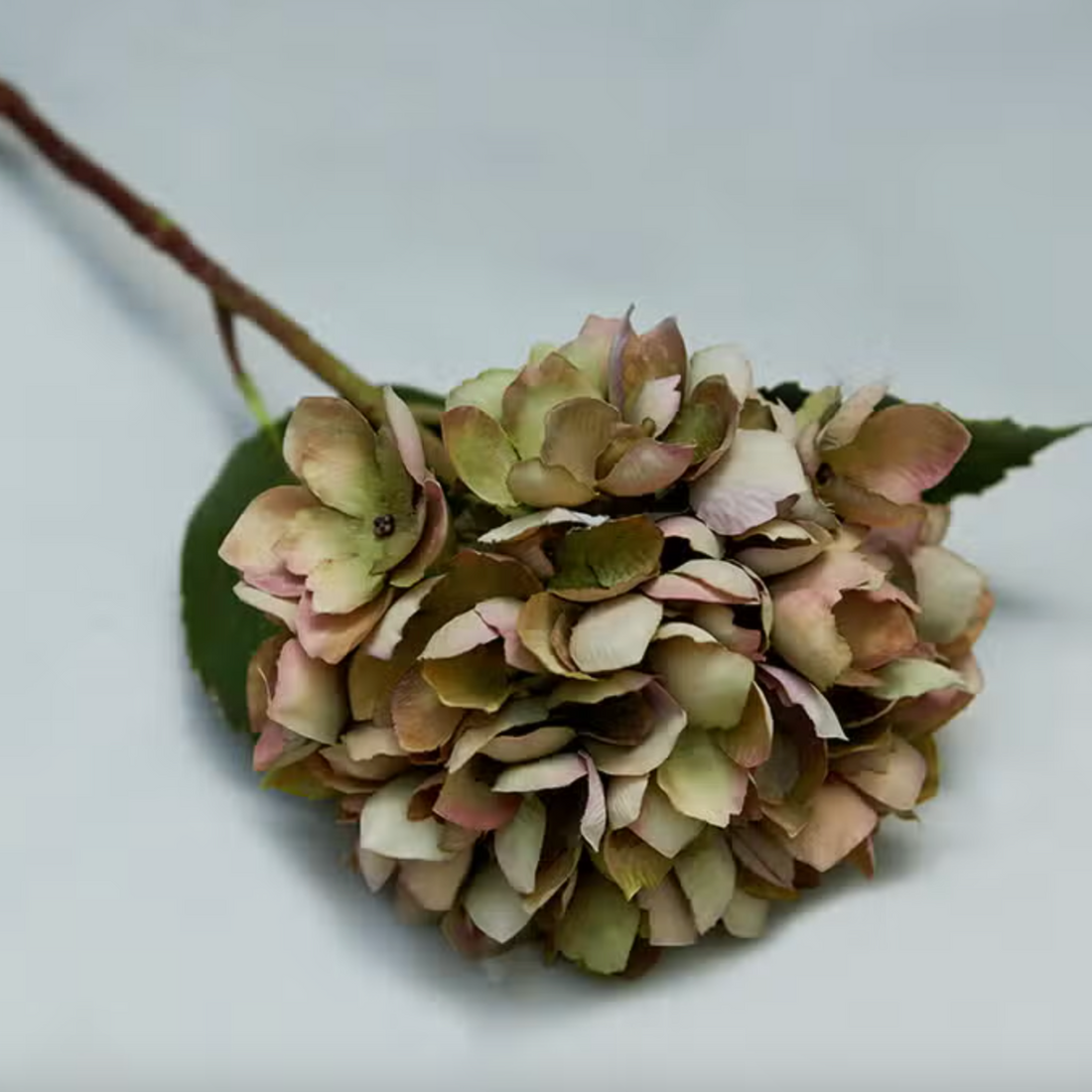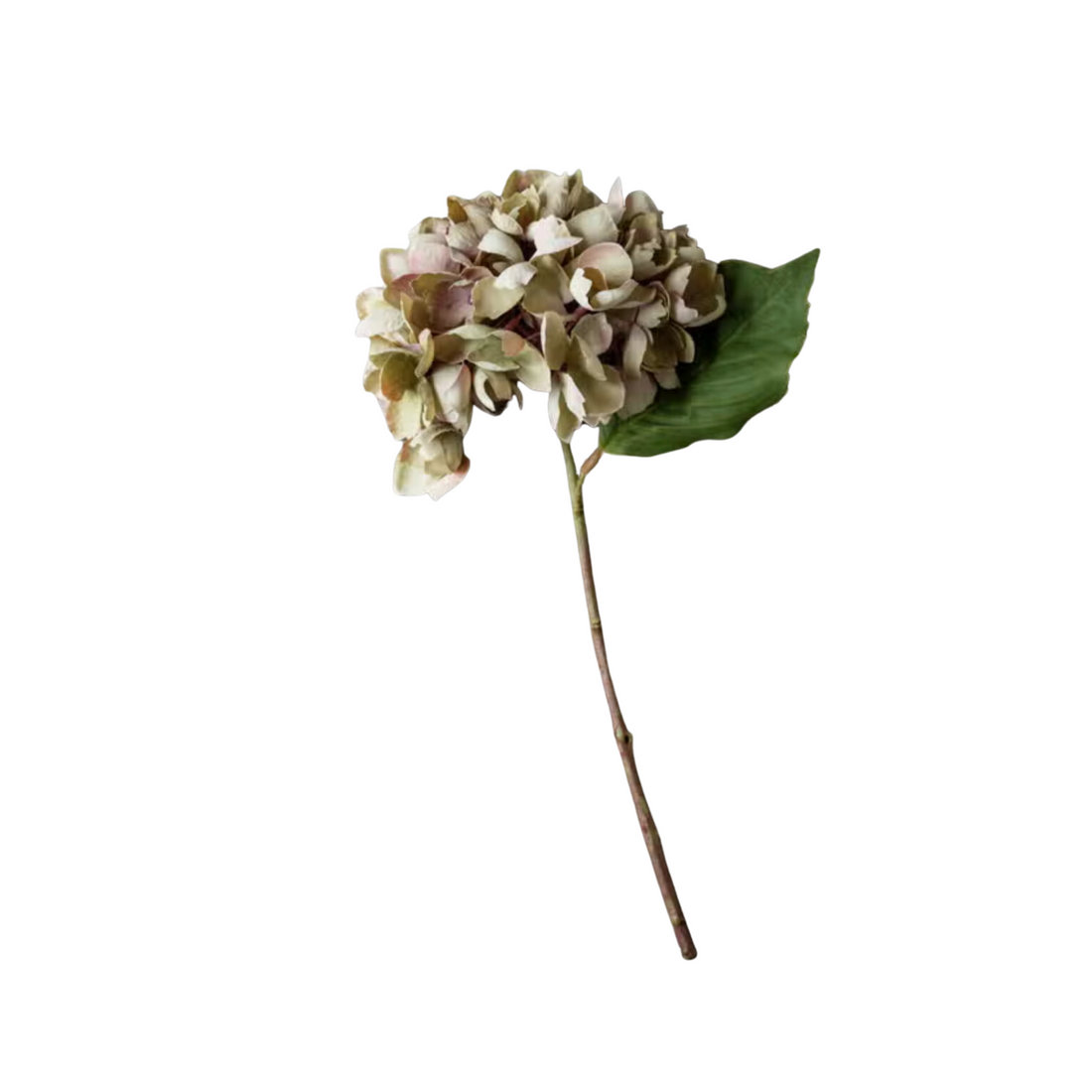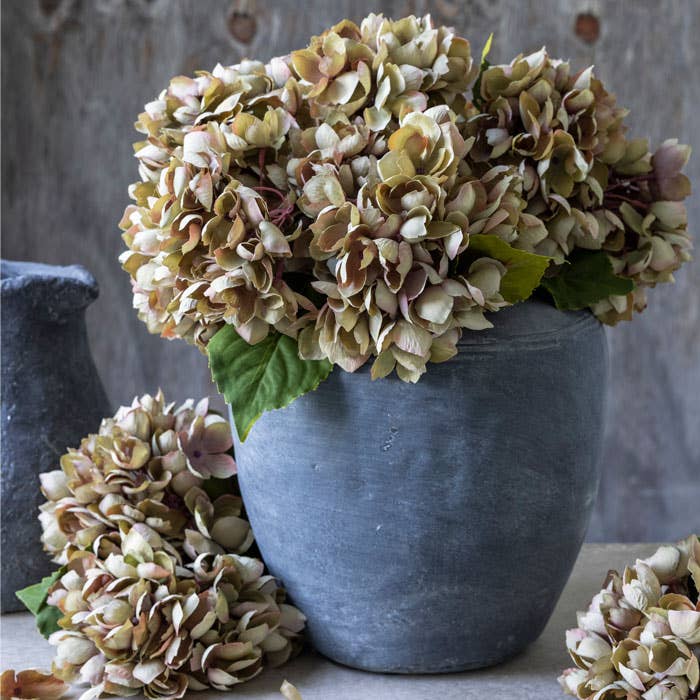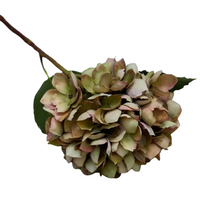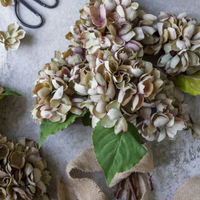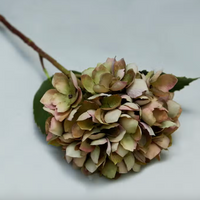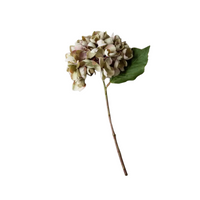 Hydrangea Dusk - Artificial Flower
This incredible bouquet of soft, delicate petals in dusky hues of brown and cream, mixed with hints of rose, will bring your vases to life with a delicate drama! When gathered together, this cluster of petals will provide a tantalizing visual warmth and texture, elevating any space.
Dimensions: H55 x Dia 25 cm Materials: Fabric, Resin, Wire
Our botanicals are made to the highest standard. Many of our flower heads and plants are made from hand-painted fabric, attached to resin stems. Flower heads will need be shaken free of dust or blasted with compressed air.
To keep your flowers looking fabulous for as long as possible, store away from direct sunlight and moisture to avoid colour fading.
This product is made by hand with love and vary slightly in shape, color and size. No specific style is guaranteed when you order.
We use various ground and air shipping services. Your shipping total will be calculated at checkout based on weight and destination.
Most handmade items are exempt from our exchange policy. Please contact us for details or with questions.