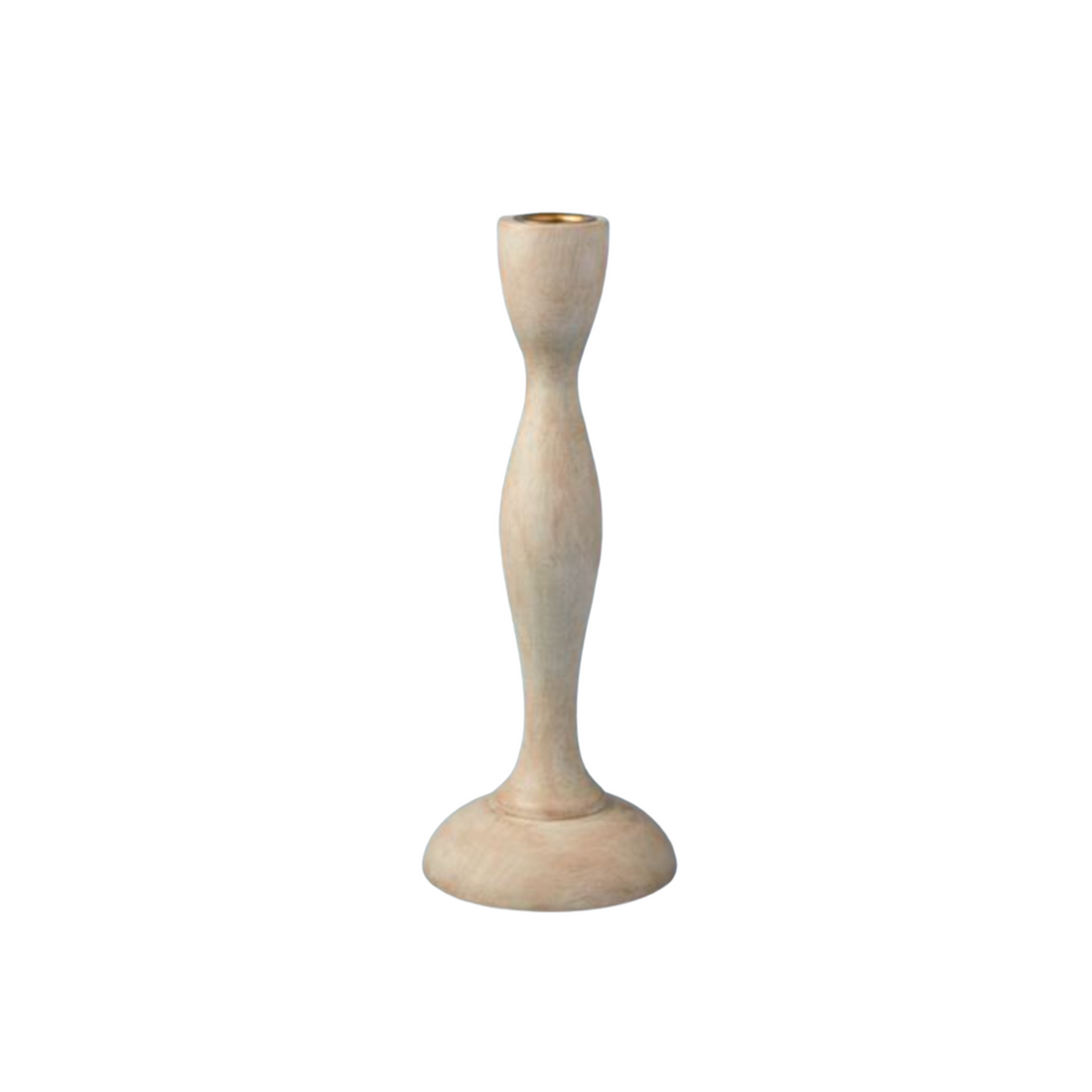 Our Aurora Candlesticks are sustainably sourced from protected groves and carved by hand from a single piece of wood. We are proud to work only with sustainably sourced timber, supporting the planting of new trees with each harvest. The beautifully aged wood infuses each piece with its own set of natural striations and subtle highlights.

Measurements: 3.75″ D X 10″ H
Sustainably sourced from protected groves.
Assembled by hand in India.
Ethically crafted in small batches.


CARE INSTRUCTIONS: Hand wash with mild soap. Avoid citrus-based detergents or abrasives to preserve unique finish.

This product is made by hand with love and vary slightly in shape, color and size. No specific style is guaranteed when you order.
We use various ground and air shipping services. Your shipping total will be calculated at checkout based on weight and destination.
Most handmade items are exempt from our exchange policy. Please contact us for details or with questions.